Goldscope SD 515 515 Gold Testing Machine For Assaying Refinery & Tunch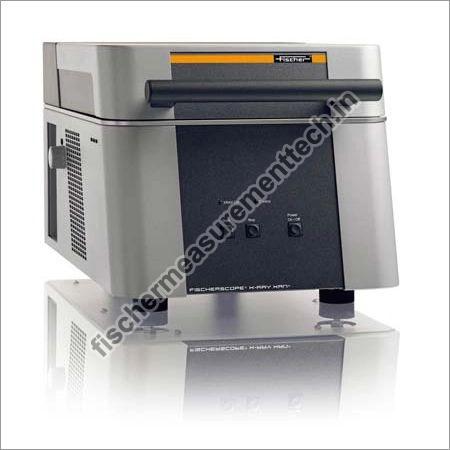 Business Type
Manufacturer, Exporter, Supplier, Retailer, Wholesaler, Importer
Protection Class
IP40
Brand
Fischer
Usage/Application
Industrial
Click to view more
Preferred Buyer From
| | |
| --- | --- |
| Location | Anywhere in India |
Product Details
Analysis Elements
Gused, Silver,Platinum,Copper
Suitable
Testing and Tunch Centre
Dimension
403 x 588 x 365 mm
Standard Conformity
IS 710-1976
GOLDSCOPE SD 515 is exceptionally designed entry-level X-ray fluorescence measurement instrument used for fast as well as non-destructive analysis along with coating thickness measurement of different metals like gold, silver alloys. The Gold Testing Machine GOLDSCOPE SD 515 is also ideal during non-destructive analysis of coins, jewellery, and precious metals. They are highly useful for the study of precious metals as well as their alloys for composition and coating thickness up to 24 elements in the variety of chlorine (17) to uranium (92).

Our range of machine in assaying centers: GOLDSCOPE SD 515  is widely acclaimed for exceptional accuracy and high stability. They are acknowledged for the time-saving property as well as longer service life. Fitted with modern silicon PIN detector, the machines ensure high accuracy and excellent detection sensitivity.

Features
Excellent accuracy in the analysis as well as coating thickness measurement
Reduces the recalibration requirements to save time and effort
Available with PIN detector for high precision
Most advantageous detection sensitivity

Application Areas
Alloys and coatings
Dental alloys
Jewellery
Multi layer coatings
Platinum and silver
Precious metals
Rhodium
Yellow and white gold

General Specification
Intended use: Energy dispersive X-ray measuring instrument (EDXRF) to analyze precious metals and their alloys in composition and coating thickness.
Element range:Chlorine (17) to Uranium (92) up to 24 elements simultaneously
Repeatability: 1 for gold, measurement time 60 sec
Design: Bench top unit with towards the front opening hood
Measuring direction:Bottom up

X-Ray Source
X-ray tubeTungsten tube, thermally stabilized
High voltage Three steps: 30 kV, 40 kV, 50 kV
Aperture (Collimator): 1 mm (39 mils), optional  2 mm (79 mils)
Measurement spot:Aperture diameter plus 200 ¼m (8 mils),at measurement distance MD= 0mm

X-Ray Detection
X-ray detectorSilicon PIN detector with peltier cooling
Resolution (fwhm for Mn-K±) 180 eV
Measuring distance 25 mm (01 in)
Distance compensation with patented DCM method for simplified
measurements at varying distances. For particular applications or for
higher demands on accuracy anadditional calibration might be necessary.

Sample Alignment
DesignFixed sample support
Usable sample 310 x 320 mm (12.2 x 12.6 in)
placement area
Max. sample weight 13 kg (29 lb)
Max. sample height 90 mm (3.5 in)

Electrical Data
Power supply AC 115 V or AC 230 V 50 / 60 Hz
Power consumptionmax. 120 W, without evaluation PC
Protection class IP40

Dimensions
External dimensions Width x depth x height [mm]: 403 x 588 x 365 mm, [in]: 15.9 x 23.1 x 14.4
Weight Approx. 45 Kg (99 lb)

Environmental Conditions
Operating temperature 10°C - 40°C / 50°F- 104°F
Storage/Transport temperature 0°C - 50°C / 32°F- 122°F
Admissible air humidity95 %, non-condensing
Evaluation Unit
ComputerWindows-PC
Software Standard: Fischer WinFTM BASIC including PDM
Optional: Fischer WinFTM SUPER

Standards
CE approval EN 61010
X-Ray standards DIN ISO 3497 and ASTM B 568
ApprovalFully protected instrument with type approval according to the
German regulations "Deutsche Rntgenverordnung-R.
Looking for "
Goldscope SD 515 515 Gold Testing Machine For Assaying Refinery & Tunch

" ?