Goldscope SD 550 SD 550 Gold Testing Machine For Hallmarking Centres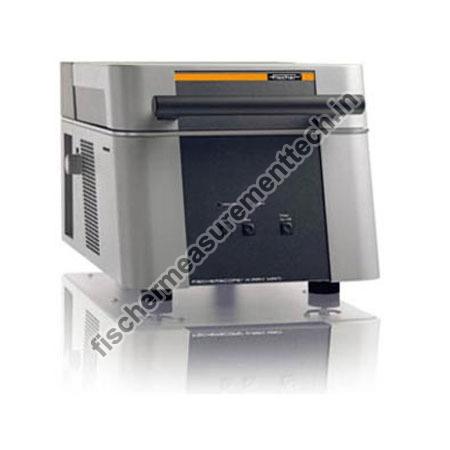 Business Type
Manufacturer, Exporter, Supplier, Retailer, Wholesaler, Importer
CE approval
EN 61010
X-Ray standards
DIN ISO 3497 and ASTM B 568
Approval
Fully protected instrument with type approval according to the German regulations
Click to view more
Preferred Buyer From
| | |
| --- | --- |
| Location | Anywhere in India |
Product Details
External dimensions Width x depth x height [mm]
403 x 588 x 365 mm
Weight
(16 x 23.2 x 14.4 in) Approx. 45 kg (99 lb)
The high-end measurement system GOLDSCOPE SD 550' was developed specifically for high-precision analysis of precious metals as required for Hallmarking and assay offices. GOLDSCOPE SD 550' is engineered using best available techniques. These are high-performance X-ray fluorescence measuring instruments widely used for fast and non-destructive material analysis and coating thickness measurement. Compact sized these devices are acclaimed for high performance, longer service life and accurate measurement.'

Design
These are user-friendly devices acclaimed for compact size and consistent performance.
Our devices are acclaimed for their quick and easy sample positioning and consistent performance.
These are fitted with the X-ray source and semiconductor detector which are further located in the instrument€š'¬ƒâ€¹'Å"s lower chamber.
Engineered under the firm direction of experienced quality controllers, these are fitted with the integrated video-microscope with zoom and crosshairs simplifies sample placement which further allows precise measuring spot adjustment and ensures clear presentation of measurement data on a PC with the help of powerful and user-friendly WinFTM® software.
These are designed and developed in accordance with German regulations "Deutsche Rontgenverordnung

Typical areas of application are
Precious Metal Analysis such as analysis of Gold, Silver, Platinum and its alloys along with detection of PGM group elements such as Iridium, Ruthenium, Osmium, Rhenium, Tin and Lead.

Measurement of functional coatings, starting from a few nanometers
Analysis of alloys with highest requirements of accuracy in the jewelry and watch
Industries and in metal refineries
Research in universities and in the industries

General Specification
Intended use:Energy dispersive X-ray fluorescence measuring instrument (EDXRF) to determine thin coatings and alloys
Element range:Aluminum (13) to Uranium (92), up to 24 elements simultaneously
Design:Bench-top unit with hood opening upwards opening hood
Measuring direction: Bottom-up

X-Ray Source
X-ray tube: Micro focus tungsten tube with beryllium window
High voltage:' Three steps 10 kV, 30 kV, 50 kV
Aperture (Collimator):4x changeable: €0.2 mm (7.9 mils), €0.6 mm (23.6 mils), €1 mm (39.4 mils) 2 mm (78.7 mils), others on request.
Primary filter: 6x changeable: Ni, free, Al 1000 ½ƒ¼m (39.4 mils); Al 500 ½ƒ¼m (19.7 mils);
Al 100 ½ƒ¼m (3.9 mils); Mylar® 100 ½ƒ¼m (3.9mils).
Measurement spot: Depending on the measuring distance and on the aperture, the actual measurement spot size is shown in the video image.Smallest measurement spot: approx. €0.3 mm (11.8 mils)

X-Ray Detection
X-ray detector:' Silicon Drift Detector (SDD), peltier-cooled
Resolution (fwhm for Mn-K½ƒ±):'°ƒ¤ 160 eV
Measurement distance: 0 ƒ25 mm (0 ƒ1 in) Distance compensation with patented DCM method for simplified measurements at varying distances. For particular applications, an additional calibration might be necessary.

Sample Alignment
Sample positioning: Manually
Video microscope:' High-resolution CCD color camera for optical monitoring of the measurement location along the primary beam axis, Crosshairs with a calibrated scale (ruler) and spot-indicator, Adjustable LED illumination.
Zoom factor:' Digital 1x, 2x, 3x, 4x

Electrical Data
Power supply:AC 115 V or AC 230 V 50 / 60 Hz
Power consumption: Max. 120 W , without evaluation PC
Protection class: IP40
Looking for "
Goldscope SD 550 SD 550 Gold Testing Machine For Hallmarking Centres

" ?