XAN 220 XAN 220 Gold Testing Machine For Assaying Refinery & Tunch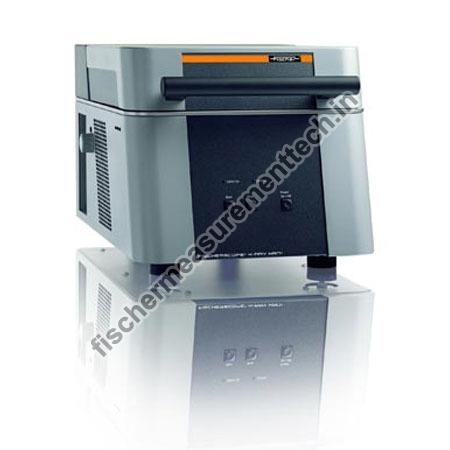 | | |
| --- | --- |
| Business Type | Manufacturer, Exporter, Supplier, Retailer, Wholesaler, Importer |
Preferred Buyer From
| | |
| --- | --- |
| Location | Anywhere in India |
Gold testing machine in assaying centres: XAN220 is available in various technical specifications these are widely used for fast and non-destructive analysis and coating thickness measurement of gold and silver alloys. These are optimized X-ray fluorescence measuring instruments, acclaimed for compact size and consistent performance.

These are widely used for the analysis of precious metals and their alloys in composition and coating thickness and used for the measurement of up to 24 elements in the range of chlorine (17) to uranium (92). Our products are extensively acclaimed for its excellent accuracy and long term stability.

These are admired for high functional efficiency, time saving quality and effective usage. Owing to its good detection sensitivity and high accuracy, these are widely recommended by large numbers of clients.

Environmental Conditions
Temperature: Operation 10°C 40°C / 50°F 104°F
Temperature Storage/Transport :0°C 50°C / 32 F 122°F
Admissible air humidity 95 %, non-condensing

Evaluation Unit
Computer Windows®-PC
Software Standard: Fischer WinFTM® BASIC including PDM®
Optional: Fischer WinFTM® SUPER
Read More...
Details 01
Application

Analysis of

Jewellery, precious metals and dental alloys Yellow and white gold
Used in Gold Manufacturing, Assaying and Refinery.
Platinum and silver
Rhodium
Alloys and coatings
Multi layer coatings

Design

Fixed Sample Support

For quick and easy sample positioning, the X-ray source and semiconductor detector assembly is located in the instruments lower chamber. The measuring direction is from underneath the sample, which is supported by a transparent window. The integrated video-microscope with zoom and crosshairs simplifies sample placement and allows precise measuring spot adjustment.

General Specification

Intended use

Energy dispersive X-ray measuring instrument (EDXRF) to analyze Gold, precious metals and their alloys in composition and coating thickness.

Element range

Chlorine (17) to Uranium (92) up to 24 elements simultaneously

Repeatability

0.5 ° for gold

Measurement time

60 sec

Design

Bench top unit with upwards opening hood

Measuring direction

Bottom up

X-Ray Source

X-ray tube

Micro-focus tungsten tube with beryllium window

Aperture (Collimator)

1 mm (39 mils), optional 2 mm (79 mils) or 0.6 mm (23.6 mils)

Measurement spot

Aperture diameter plus 200 m (8 mils), at measurement distance MD = 0 mm

X-Ray Detection

X-ray detector

Silicon Drift Detector (SDD), peltier-cooled Resolution (fwhm for Mn-K±) 160 eV

Measuring distance

0....10 mm (0...0.4 in)

Distance compensation with patented DCM method for simplified measurements at varying distances. For particular applications or for higher demands on accuracy an additional calibration might be necessary

Dimensions

External dimensions

Width x depth x height 403 x 588 x 365 mm (16 x 23.2 x 14.4 in)

Weight

Approx. 45 kg (99 lb)
Details 02
XAN-220
XAN-222
CE approval
EN 61010
EN 61010
X-Ray standards
DIN ISO 3497 and ASTM B 568
DIN ISO 3497 and ASTM B 568
Approval
Fully protected instrument with type approval according to the German regulations "Deutsche Rntgenverordnung-RöV".
Individual acceptance inspection as a fully protected instrument according to the German regulations "Deutsche Rntgenverordnung-RV".
Looking for "
XAN 220 XAN 220 Gold Testing Machine For Assaying Refinery & Tunch

" ?